12 Ways To Save Money On Thanksgiving Dinner
|
This post may contain affiliate links, my full disclosure can be read here.
If you are hosting Thanksgiving finding ways to save money on Thanksgiving dinner can be a big help during the holiday season.
Thanksgiving is a wonderful holiday, getting together with friends and family to celebrate and give thanks for our blessings of the past year always makes for a wonderful day.
But it's easy to go crazy and blow your grocery budget on just one dinner.
Over the years I've learned many tips and tricks on how to save money on Thanksgiving.
Yes, you can have a wonderful dinner celebration and make it easier on your budget too.
Ways To Save Money On Thanksgiving Dinner
The first thing you'll want to do is write down every recipe you are planning to make for Thanksgiving. Include everything from your main meat to appetizers and desserts.
Make sure not to forget drinks and snacks as well. It's important to get all your ideas out on paper so that you don't forget anything important later.
2. Make A Shopping List
Once your menu plan is finished start making a shopping list as soon as possible. It's so easy to overspend when shopping for a holiday dinner, make your list, and stick to it to help keep the costs down.
Check your pantry for any ingredients you already have on hand and check them off your list so you're only buying food that you really need.
Then start shopping early. You limited your options when you wait until the last minute.
By this time many holiday favorites are sold out and you may have to make last minute substitutions at a higher cost or go without.
3. Watch For Flyers And Coupons
Keep a close eye on your local store flyers and in-store coupons for deals on items on your shopping list.
I often find the two weeks before Thanksgiving stores start having great sales on these items.
If you need butternut squash and it's on sale 2 weeks before Thanksgiving at your local store buy it then instead of waiting until a few days before the holiday. Squash and pumpkins store easily so I like to pick them up whenever I see a good deal.
Check the flyers for all of your local grocery stores and see what ingredients they have on sale. Then organize your shopping list by store to get the best deals.
4. Pick One Meat
Turkey is the most common meat served for Thanksgiving but you have lots of other choices too. Many people also serve 2 or 3 types of meat and this can really raise the cost of your dinner.
Instead chose just one type of meat, it could be turkey, roast beef, lamb, or ham. Pick the option your family enjoys the most and is also budget-friendly for you.
5. Don't Over Buy Meat
Simply buying less meat is another way to lower the cost of dinner. If you are roasting a whole turkey plan on 1 pound (.45 kg) per person.
If you want to have leftovers then 1 1/2 pounds (.68 kg) per person is a good-sized bird to buy.
6. Pick Your Side Dishes Carefully
Side dishes can almost become the star of your dinner but if you aren't careful they can also be the most expensive part.
To reduce the cost focus on side dish recipes that use simple ingredients. Sure I love sweet potato casserole but the pecan topping makes it a more expensive recipe.
Serving garlic green beans, homemade cranberry sauce, stuffing, and garlic mashed potatoes and similar recipes that use less expensive ingredients can lower your budget and save you time in the kitchen.
If you need to buy a smaller turkey, making it stretch farther by serving lots of inexpensive side dishes with it works too.
7. Don't Go To Dessert Crazy
Yes, dessert is just as important as your dinner but try not to go to crazy. Stick with family favorite recipes like pumpkin pie, apple pie, and cookies that are simple and inexpensive to make.
8. Stock Up On Day Old Bread
If you are making your own stuffing, start stocking up on day-old bread early, at least a month before your holiday.
If you bake your own bread save the heals and bits that start to turn stale. If you prefer to buy bread look for deals on day-old bread.
Either way cut them into cubes and store in airtight freezer containers until a few days before you are going to make the stuffing.
Then you can dry or toast them to your liking.
9. Make Your Own Stuffing
Homemade stuffing is a great recipe you can save money with instead of buying a pre-stuffed turkey or boxed stuffing.
Stuffing is simply a mix of dried bread cubes, herbs and spices, butter, stock, vegetables, and sometimes a little meat. It's so easy to make your own and you can customize the taste to be exactly what your family enjoys.
10. Make It A Potluck
Asking your friends and family to bring a dish is a great way to lower the cost of hosting Thanksgiving dinner and mix up the menu at the same time.
You can be specific by asking who wants to bring the pumpkin pie, or simply ask different people to bring their choice of dessert, side dish, or appetizer.
There is no wrong way to go with this, just do what works best for your family.
11. Use DIY Decorations
If you are hosting a big dinner you will naturally want to decorate your home for the big day. But there are many ways you can lower the cost and still have a pretty display.
Gourds are popular to use in table centerpieces but unless you are growing your own gourds why not use something you can eat later?
Make a centerpiece with small squash, pie pumpkins, fruit, and whole nuts like walnuts will give you a beautiful look and lower your grocery budget because you can eat them later. Just tuck some greenery or fall leaves around them from your yard.
Use simple craft supplies or natural items to make your own wreath. A little paint can transform plastic dollar store pumpkins into any look you want too.
12. Make The Most Of Leftovers
You will always have leftovers from Thanksgiving dinner so make sure they don't go to waste.
Pick all the meat off the turkey, then put some in the fridge for use over the next few days then freeze the rest so you have precooked meat to use on those busy nights when you need a quick meal.
Use the bones to make turkey stock, then you can use that to make soup or freeze or can the stock to use as a replacement for chicken stock in your recipes.
There are many things you can do to help save money on your Thanksgiving dinner even if you have a large family. It all starts with good planning so you can take advantage of sales, pick the right recipes, and get others to help by bringing a dish to help with dinner.
Connect With Homestead Acres!
Be sure to follow me on social media, so you never miss a post!
Facebook | Twitter | Pinterest | Twitter
Visit my Amazon store to find all my favorite gardening, homesteading tools, and gadgets plus all of my printed garden books and journals!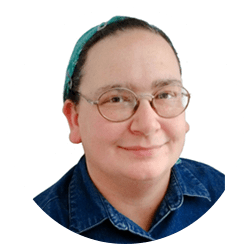 Kim Mills is a homeschooling mom of 6 and lives on an urban homestead in Ontario, Canada. Blogging at Homestead Acres she enjoys sharing tips to help you save money, grow and preserve your own food.